Sunscreen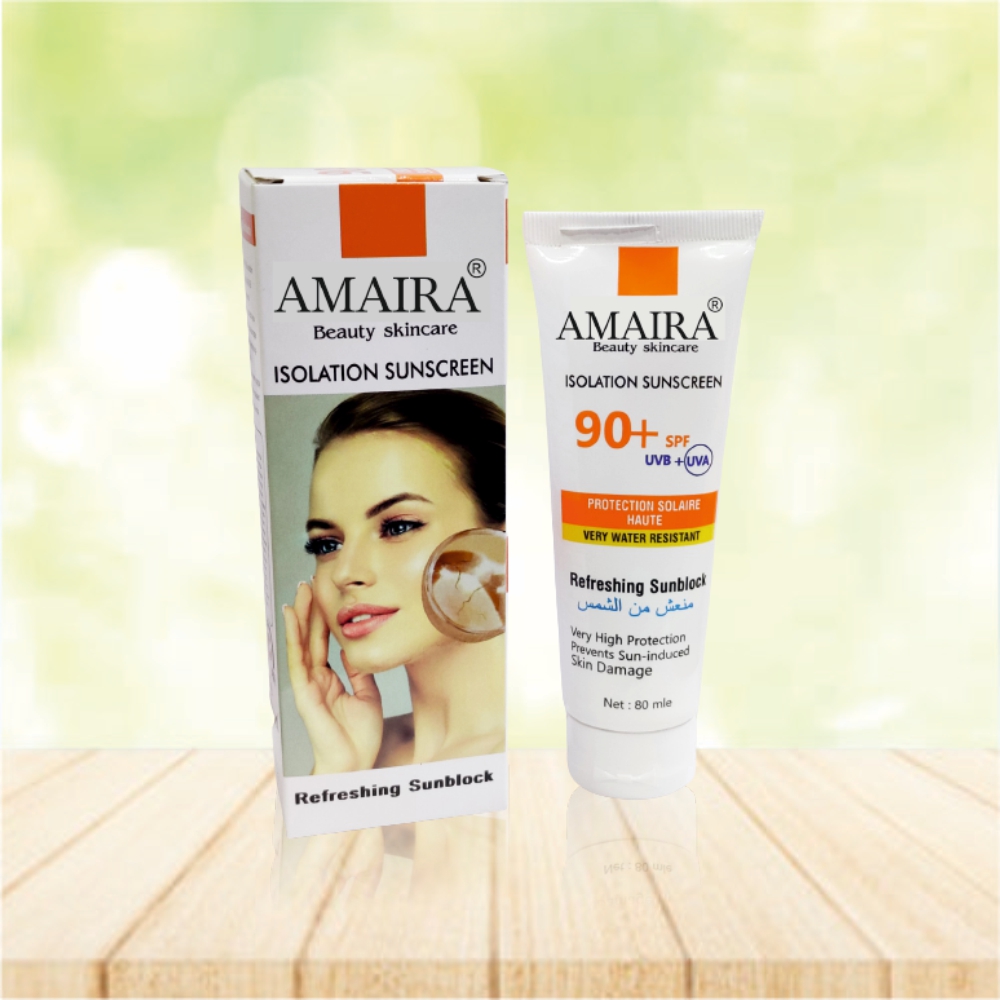 Enquire Now
Move out in sun with Confidence with Amaira Herbals Sunscreen
Continuous exposure to sun and heat can cause tanning and sunburn. In the long-term, these issues are found to get multiplied and affect the quality of the skin you possess. Experience the freedom to go outdoors even in sun with Amaira Herbals sunscreen.
The best and the most effective way to stay safe from harmful sun rays and their adverse effects are the use of sunscreen. Let's see what sunscreen does to your skin.
Sunscreen is available in the form of cream or lotion.
These applicable creams or lotion when applied on the skin, creates a protective covering on the skin.
Sunlight in the form of photons enters the skin and causes tanning and dark spots.
Sunscreen reflects these photos away from the skin, thus protecting it.
SPF is the quantity that measures the photonic reflection. The more the amount of SPF the better protection from sunlight is achieved.