Hair Serum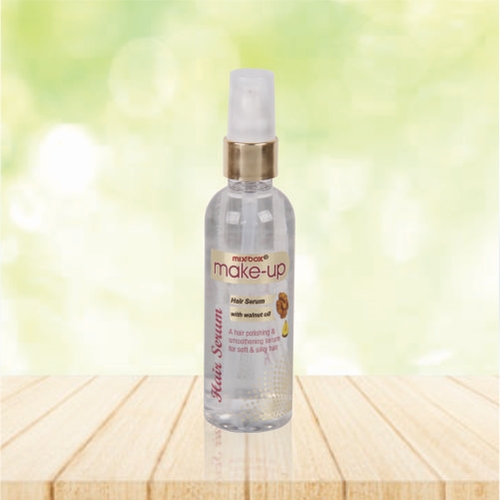 Enquire Now
Soften and smoother your hairs with the best hair serum
Does only oiling and applying shampoo and conditioner to your hairs is enough to make your hairs strong, smooth, lengthy, and bouncy hairs? No, you need to use our hair serum daily.
Hair Serum is mainly used to nourish and condition hairs that are not easy to manage. It helps make hairs smooth and soft. Hair Serum is a hair protection product that prevents your hairs from getting tangled while giving them the softness and shine they deserve.
Our hair serum has enriched with natural and potent ingredients. Our hair serum is a silicon-based hair styling product to add shine, smooth and hydration to your frizzy and rough hairs.
How to use hair serum?
Start with the ends of your hair and work your way towards the middle sections of your hair.
To get fast and better results, warm the hair serum by rubbing it to your hands and then apply it to hairs lightly.
You can use it to get away from frizzy and tame hairs.
it serves as a shield to protect hair from heat damage.
These ways of using our hair serum will surely work. For order enquire us now and our team will contact you as soon as possible.
Benefits Of Hair Serum
Smoothens the hair
Adds shine to hair
Controls frizz
Detangles hair
Repairs hair damage
Protects hair from environmental pollution