Aloe Vera Scrub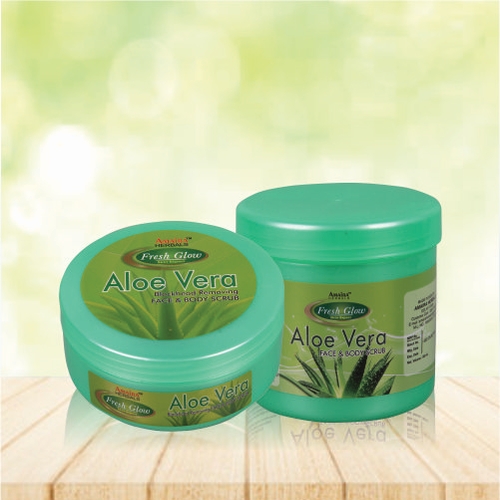 Enquire Now
Soothe your skin with the serenity of Aloe Vera
Aloe Vera has been used for centuries due to its chilling health benefits. From fat-reducing juices to hand softening creams, but ever imagined the blend of scrub and Aloe Vera? Sounds weird, right? But very effective when applied. The idea to blend Aloe Vera with the formulation of scrub is now a reality.
Amaira Herbals have brought you the very unique scrub range with the Aloe Vera Extracts will add more to your skin health in addition to a healthy and prosperous glow. Now earn the benefits of a Scrub and Aloe Vera with a single product. Want to know more? Have a look at the bullets!
Aloe Vera rejuvenates the skin with its hydrating extracts making your skin looks more hydrated than ever.
A natural moisturizer, whose nourishment lasts all day long, even on a hectic day.
Aloe Vera helps the damaged cells to repair and promote the healthy growth of new cells.