Anti Marks Cream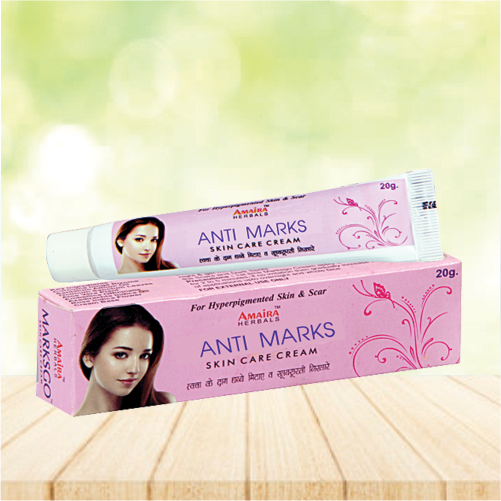 Enquire Now
Make your body relieved from redness, swelling, and itching
Our Amaira Herbals anti marks cream has been made to make your body relieve from various irritation, spots, red skin, swelling, and itching. Our anti marks cream is suitable for anybody, whether face, hands, legs, stomach, or any other.
It contains vitamin B3, vitamin E, and fruit principles which help you to get a glowy and spot-free body. You can walk confidently anywhere when you use our anti marks cream.
Benefits of using our anti marks cream
You can get a blemish-free, dark spot and marks-free face and body. Our cream lightens every spot present on your skin.
Make your skin even tone and glowy.
Makes your skin lighter and fairer than before.
It helps in providing relief to the normal skin type with marks.