Gold Scrub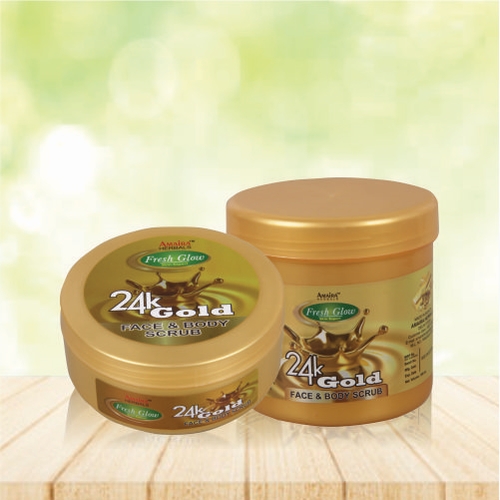 Enquire Now
Shine as bright as gold with the Gold Scrub
The properties of gold have received immense appreciation. The skin products with the name gold in them are believed to add the golden touch to your skin making it shine brighter than ever! In compliance with the quality standards of the regulatory bodies, we use herbal ingredients under the supervision of experienced professionals. Amaira Herbals have assorted these properties of gold in a scrub to deliver you multiple benefits. Let's have a detour of these benefits.
Fight stubborn acne that won't leave your skin easily and can cause internal skin damage.
Prevent your skin from clogged impurities by removing them and reducing the prospects of further acne production.
Makes your skin look visibly brighter, and healthier by ensuring considerable amounts of nutrients and moisture.
Reduce the chances of bacterial and fungal infection on the skin by cleansing it to the core.
Ceases the possibility of ingrown facial hair and also is beneficial to halt the growth of already grown strands. Continual use will secure the possibility of clear smooth skin without any facial hair.