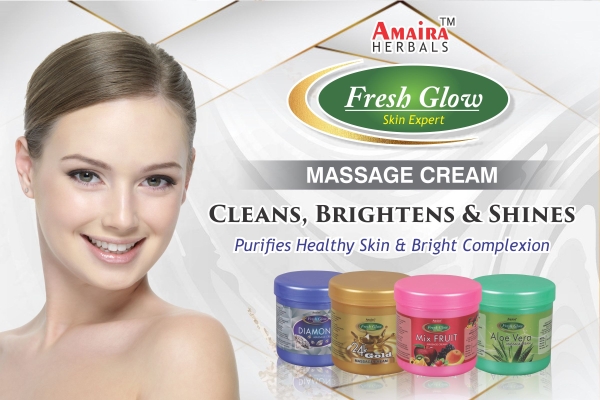 Explore the realm of herbal soil care products with Amaira Herbal Cosmetics!
Amaira Herbals is a Cosmetics Manufacturing Company, that provides solutions for all your skincare issues. The assorted range of herbal products will make you all in love with them. Incorporated in 2011, Amaira Herbals has a reaped an outstanding name in the list of cosmetics manufacturers. With the widespread branches all across the country, we also export our goods in Africa, the Middle East, and numerous other parts across the globe.
The company has a sophisticated infrastructure that is equipped with all modern equipment and machinery for the research and development, production, testing, and packaging of skincare products in an efficient manner. The wide assortment of our Skin Care Products embraces Hair Removal Cream, Anti Marks Cream, Cold Cream, Hair Wax, Hair Cream, Fairness Cream, Foundation, Gold Face Massage Cream, Turmeric Skin Care Cream, Herbal Henna Hair Color, Talcum, Herbal Scrub Cream, Face Pack and Aloe Vera Moisturizing Cream and many more.
At Amaira Herbals, we understand the importance of customer opinion and thus, have molded our services accordingly.
We make sure that no harmful chemicals or preservatives are used in any of the products.
We have a huge range of skincare and cosmetics, accomplishing all your needs.
At Amaira Herbals, we provide a customization facility for products as well as packing.
We work in completely hygienic infrastructure, with advanced implementation techniques.
The skilled team members are the backbone of our business, who toil hard to deliver the best to you.