Honey & Almond Cream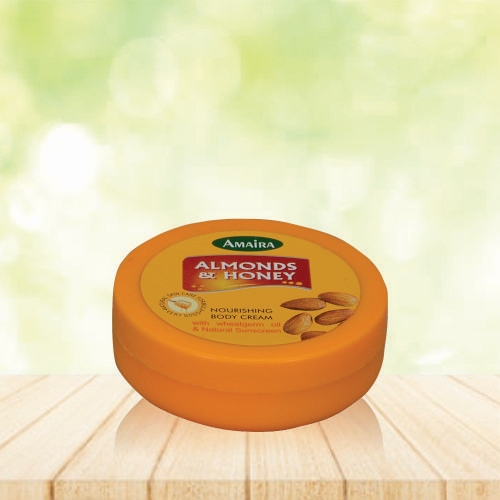 Enquire Now
Foster your skin, with the richness of golden Honey and Almonds
Honey, the natural gold with tremendous health benefits has been used for years. Enrich your skin with the goodness of honey with the use of Amaira Herbals honey and almonds cream.
The rich benefits of honey when integrated with the properties of almonds generate an ecstatic mixture, that will make your skin healthy, soft, and nourished. Here are a few vital benefits of honey and almond that can aid in healthy and radiant skin.
We are engaged in the manufacturing, exporting, and supplying of Honey & Almond Cream all over the world. The almond honey skin cream we offer contains natural almond and honey extracts.
Honey is a natural antioxidant that allows a healthy supply of oxygen to your skin cells.
Almond is rich in proteins and vitamins that provide healthy nourishment to your skin cells.
The natural moisturizers in Honey & Almond's cream introduced by Amaira Herbals will give your skin immense nourishment.
Vitamin E-rich honey and almonds, satisfy the skin cravings for vitamins and help your skin attain a prosperous life. Vitamin E also aids in healthy cell regeneration.