Hair Web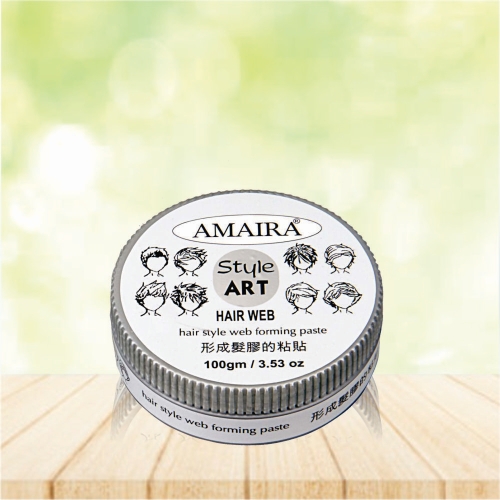 Enquire Now
Create hairstyles to suit your personality
Amaira Hair Web is a fibrous sculpting paste to mold, shape and define hair with a natural-looking glossy finish.
Get the flexible, trendy look you've always wanted with Amaira Hair Web. Whether you're trying to achieve a classic, vintage, modern, messy or elegant look, take care of your hairstyle, this web will help you.
This product contains only the highest quality formula that includes natural and organic ingredients to ensure that your hair is taken care of while it is being treated.
How to use hair wax?
You can use our hair wax in two ways. Either on
Damp Hair - To use you need to warm the hair, by rubbing it between your palms and then spreading it to your hair. Use it only on your hair strands.
Dry Hair - Just follow the same procedure and apply it lightly on your hair by using fingertips for best results.
Benefits of hair web
Helps you create unlimited hairstyles
Unique formulation that conditions and holds
Adds gloss & shine to hair
Clear application, non-greasy
Superior long-lasting hold
Impact ideal for a modern position fashion
Characteristics
No breakage or dryness
No sulphates
No pthalates
Safe for all hair types
Cruelty free